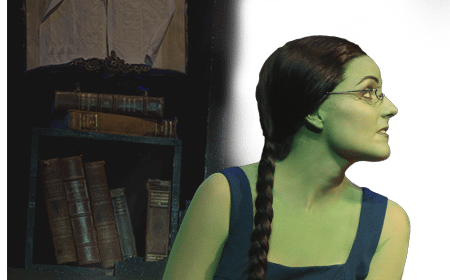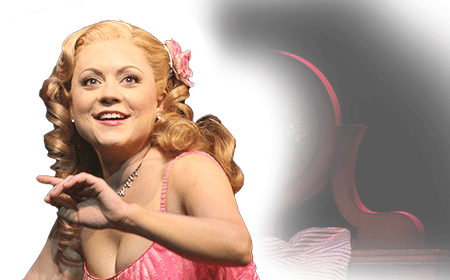 News & FanFare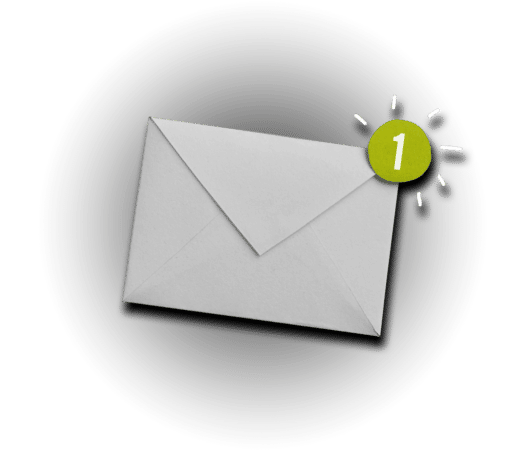 Get Exclusive Content
Be the first to find out Wicked news, special offers, and more.
OZIFY YOUR ZOOM BACKGROUND
Enjoy your favorite Emerald City scenes
as you chat with friends and family!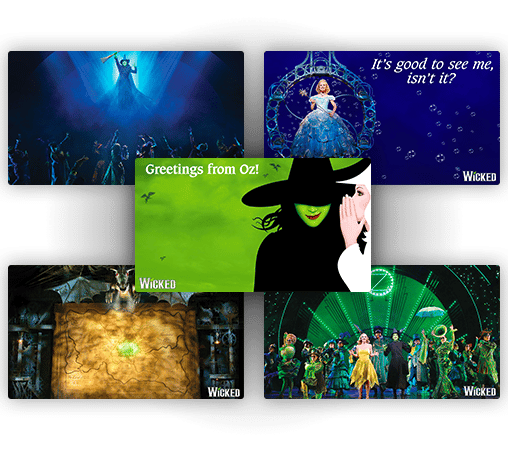 gifs unlimited
Create your own customizable WICKED gifs
featuring unique Ozian backgrounds and quotes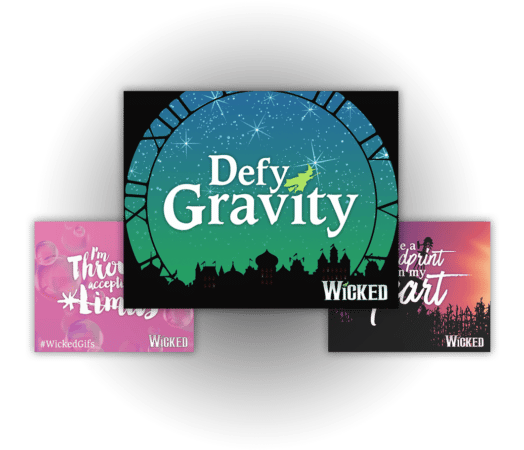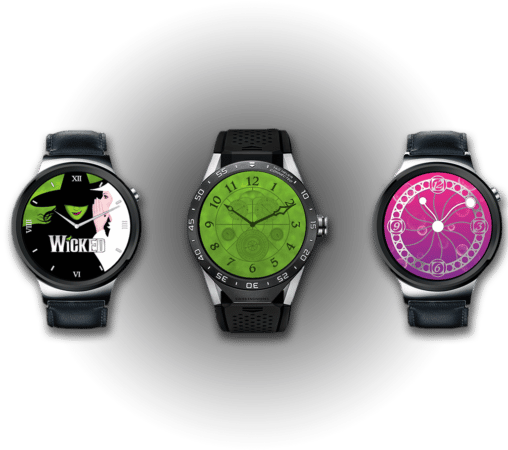 Watch Faces
Choose from a number of WICKED themed
backgrounds to defy gravity at any hour of the day.
IOS Stickers
Download the WICKED IOS sticker pack to swankify
your conversations with Elphaba and Glinda emojis for
every occasion.