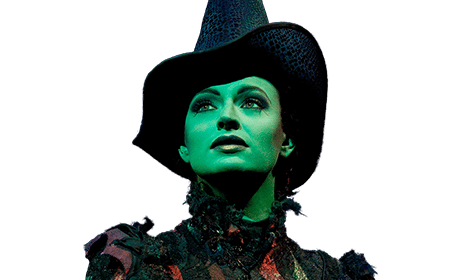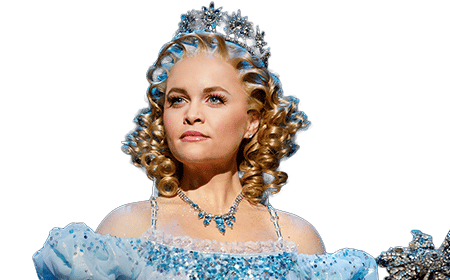 Accessibility Booking
Accessible tickets may be purchased through Ticketmaster by choosing a seat with the 
 icon.
You may also call 212-586-6510 Monday-Saturday, 10:30am-6:00pm. This line will close between 1:00pm-2:45pm on matinee days.
ACCESS ASSISTED PERFORMANCES
There are no currently scheduled access assisted performances.
Please visit TDF for more information.
ACCESS INFORMATION
WICKED at the Gershwin Theatre strives to be accessible to all, and we are committed to making your experience at the theatre as easy and enjoyable as possible. Should you have any specific questions, please contact us at webmaster@wickedthemusical.com and we will do our best to help you in whichever way possible.
WHEELCHAIR ACCESS
There are designated wheelchair and companion seats in the rear of the Orchestra section on the third floor and the mezzanine section on the fourth floor. These locations are the ONLY ones that do not involve steps. The third and fourth floors are accessible via the main lobby elevator that is designated for guests with disabilities. Theatre representatives are available to meet with patrons with disabilities in the lobby of the building to escort them to designated wheelchair accessible areas via elevators or escalators. The front orchestra level of the theatre is not accessible by elevators and escalators.
DEAF OR HARD-OF-HEARING
Devices are available free-of-charge on the second level of the theater, as well as hand-held captioning devices for the deaf. Devices are available for rental at the stand located across from the bar on the house-right side of the second floor. Please ask any usher or theatre staff member to direct you.
The Gershwin Theatre is also equipped with an Induction Loop System for patrons with telecoil equipment. Hearing aid users simply need to switch their hearing aids to "T"  to enjoy direct transmission of the performance audio rather than using a separate device.
WICKED also partners with the Theatre Development Fund to offer open-captioned and/or American Sign Language interpreted performances. Please refer to the Access Assisted Performances section above for more information.
BLIND OR VISUALLY IMPAIRED
Audio description devices are available for the blind. Guide dogs and service animals are welcome at the Gershwin Theatre. Please inform your ticket sales representative if any accommodations are required.
EPILEPSY OR SEIZURES
Please note that loud noises, flashing lights, smoke effects and strobe lighting feature in the production.