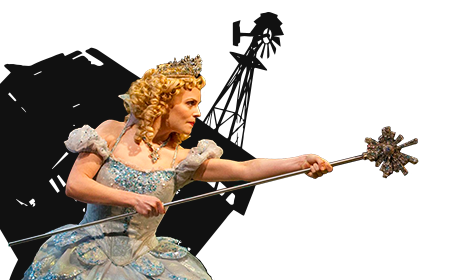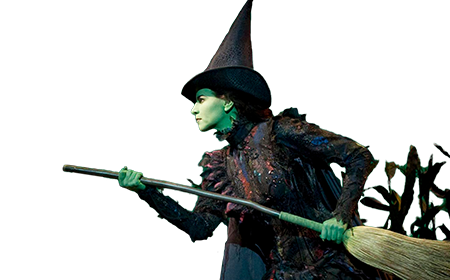 The Untold Story of
the Witches of Oz
Wicked Looks At What Happened in Oz…
From a Different Angle
THERE IS ANOTHER YOUNG WOMAN, BORN WITH EMERALD-GREEN SKIN,
SMART, FIERY, MISUNDERSTOOD, AND POSSESSING AN EXTRAORDINARY TALENT.
WHEN SHE MEETS A BUBBLY BLONDE,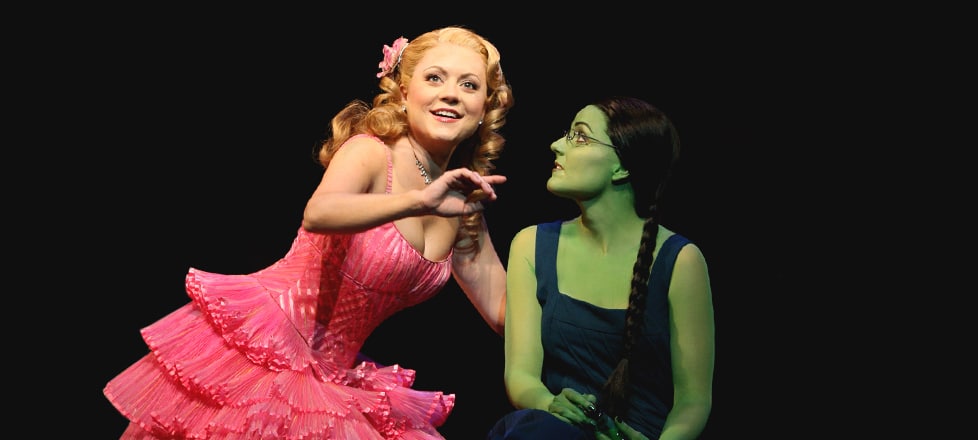 Their Initial
Rivalry
Turns into the
Unlikeliest
of friendships…
Until the world decides
to call one
good
and the other one
wicked.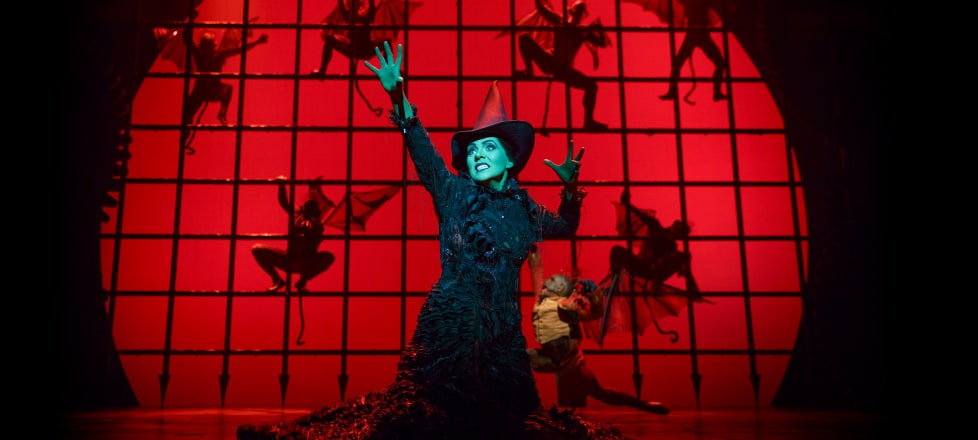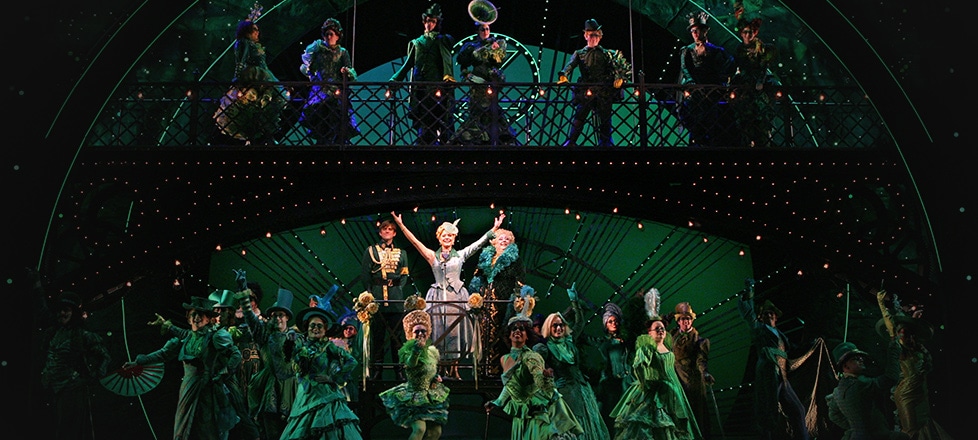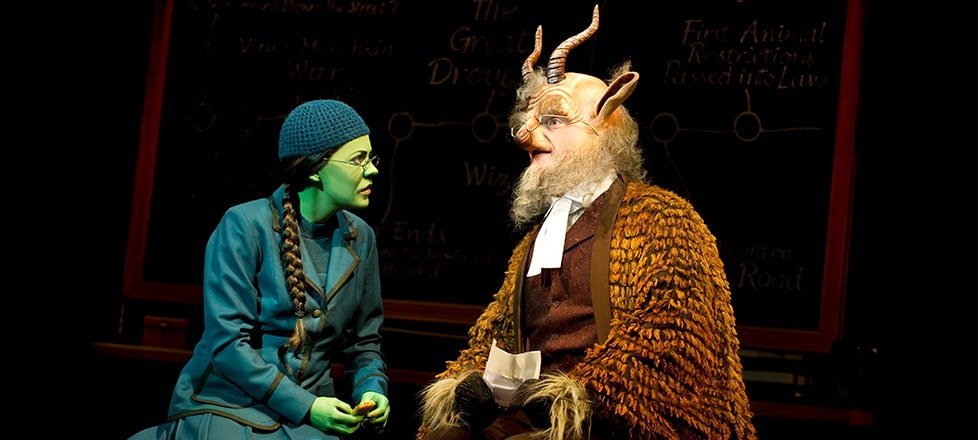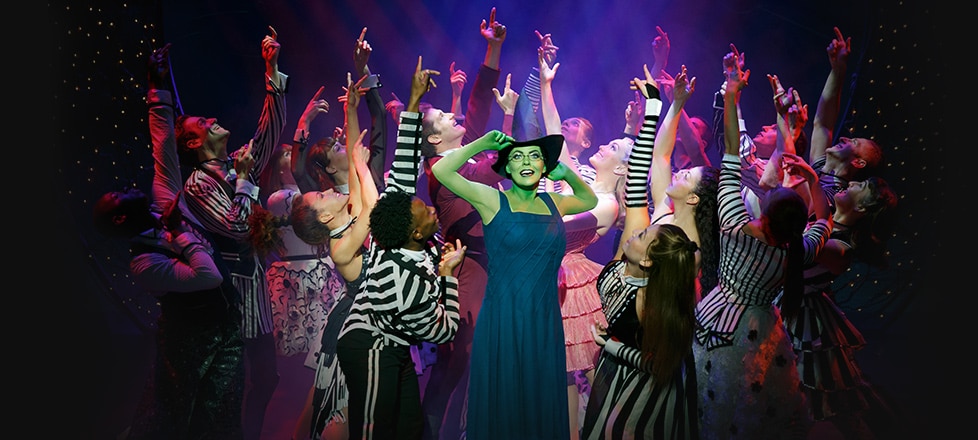 Recommended age for children is 8 and up. No children under 5 admitted. Running time for the show is 2 hours and 45 minutes, including a 15-minute intermission.